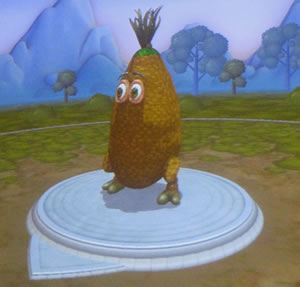 Sorry I didn't have a show yesterday as I was having "hardware issues". But I'm back today with a quick recap of GDC 2008 days 1 and 2, plus a little interview with
Spore
Producer
Caryl Shaw
. Caryl sat down with me to talk all things
Spore
for a good half hour, so stop reading this and start listening to the show. Enjoy!
Gaming Steve Episode 70 Program
Game Developers Conference Days 1 & 2 Recap

Xbox 360 finally allows anyone to develop for their system.
Ninja Gaiden II gets dated.
Peter Molyneux does his snake-oil dance for Fable 2 … and we eat it up.
Gears of War 2 is announced and dated, guess the rumors were true.
Jack Emmert goes off on MMO developers.
Interview with Caryl Shaw, Producer for Spore from Maxis.
Download the show (48 minutes):
Gaming Steve Episode 70
(MP3).
Subscribe
to the Podcast directly in iTunes (MP3).
Add
the Gaming Steve Podcast feed to your RSS aggregator.