1
« on: July 08, 2009, 07:09:45 am »
now the picture doesn't look to good because I dont have my scanner so bare with me please.
Kuyrudam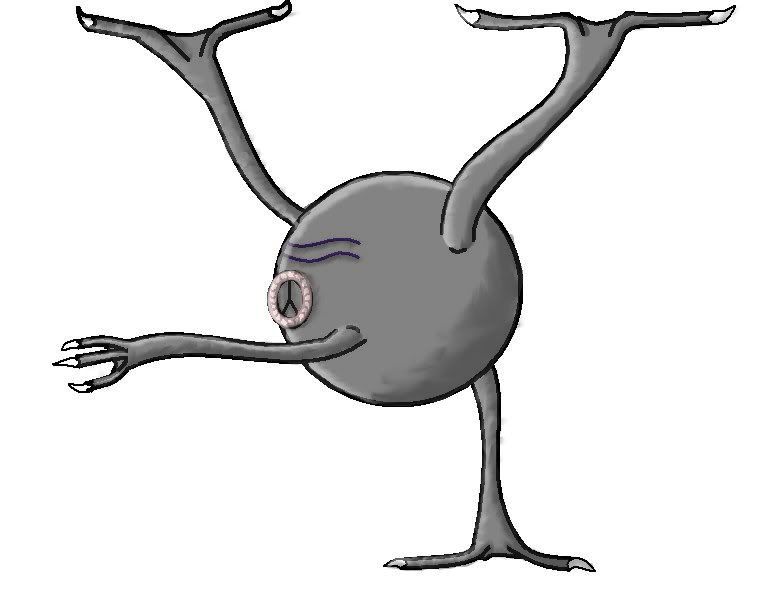 The Kuyurudam are a very peculiar species being that they are one of few species that can live in space without dying. This is because of the compressed inner structure that allows them to do so. Mostly living on comets and meteors the species eats the meteors because of well what else are you going to eat. Their preferred meals are comets because the comet has the very basic chemicals for life. Because it would be hard to find a mate in space the Kuyrudam use fragmentation as a form of reproduction. The process happens quite frequently and I will have diagrams showing how this process works.
I will have more info on the species later.
Edit: can anyone join the NC just wondering.