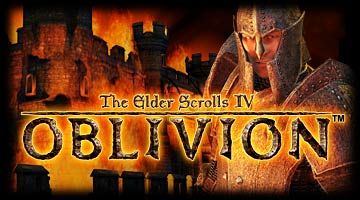 Today I got a change to sit down with
Pete Hines
, Vice President of Public Relations & Marketing at Bethesda Softworks and makers of the highly anticipated
The Elder Scrolls IV: Oblivion
.Pete and I talk for well over an hour and cover a huge number of topics ranging from the basic to the hardcore questions that the fans wanted me to ask.Find out how the Oblivion Xbox 360 achievements and downloadable content will work, Pete reveals a secret in-game "easter egg", new details on the Radiant AI system, as well as what's next for the Elder Scrolls series. We even manage to sneak in a few questions on Fallout 3, the new Star Trek license, as well as much more. Enjoy!
Gaming Steve Episode 39 Program
00:01:57 Interview with Pete Hines from Bethesda, makers of the upcoming The Elder Scrolls IV: Oblivion.
01:20:15 My thoughts on the game itself and a small tidbit from next week's detailed on-hands preview of The Elder Scrolls IV: Oblivion.
Download the show (85 minutes): Gaming Steve Episode 39 (MP3).
Subscribe
to the Podcast directly in iTunes (MP3).
Add
the Gaming Steve Podcast feed to your RSS aggregator.
Vote
for Gaming Steve on Podcast Alley.