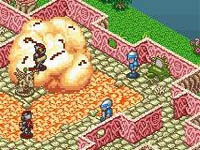 With the fall gaming season right around the corner things are starting to get busy in the world of gaming. So let's jump right into this week's show!
00:00:55 Game News:

Nintendo ringtones? Sweet!
GameStop-EB merger almost complete.
World of Warcraft expansion to debut at BlizzCon.
Rockstar serving decaf in September.
Age of Empires III demo sets sail.
Myst V set for bittersweet farewell.
News Corp. absorbs IGN.
Key Blizzard departures appear at Red 5 Studios.
Guild Wars: Sorrow's Furnace stoked.
Girls of gaming strip down for Playboy (again).
The first game-movie hybrid UMD to be released.
Anarchy Online continues to be free.
EverQuest & EverQuest II expanded.
WOW patch adds oodles of new content.
Sims 2 Nightlife ready to party!
It's Sony turn to recall their AC adapters.
Retailers react to California games bill.
ESRB demands publisher audit for hidden game content.
Michigan "violent gaming" bill signed into law.

00:35:56 GameTalk: Welcome to the post-Hot Coffee world.
00:57:48 SporeTalk: Spore, the "dark period".
00:59:34 Game Review: Rebelstar: Tactical Command for the GameBoy Advance.
01:13:15 RetroReview: Chrono Cross for the PlayStation.
01:21:15 "Name That Game!" contest winner from last week, a new clip, and a new prize!
01:24:24 Final Thoughts on the iPod Nano, the length of the show, and the huge number of upcoming releases.
Get the podcast from this page (91 minutes): Gaming Steve Episode 21.
You can also
subscribe to the weekly podcast
.