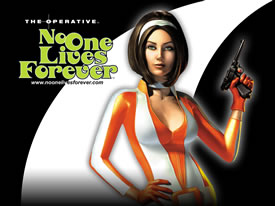 You want your podcast? You'll get your podcast! Check out the latest podcast goodness:
Help out on the Gaming Steve website, if you dare!
Microsoft and Nintendo, strange bedfellows indeed.
The Justice League of America … coming to a console near you.
Let the Madden madness begin!
Chip an Xbox, pay the man.
Gaming addicts get their own clinic.
PS3 to sell for $399, cost $494 to make.
BlizzCon buzzes into town.
GameTalk: The ESRB under fire.
SporeTalk: What to expect in the upcoming months.
In-depth review of Laser Squad Nemesis for the PC.
RetroReview: The Operative: No One Lives Forever for the PC.
"Name That Game!" contest winner from last week, a new clip, and a new prize!
Upcoming game releases.
Plus some more random thoughts on slow gaming summer.
Get the podcast from this page (92 minutes): Gaming Steve Episode 16.
You can also
subscribe to the weekly podcast
.